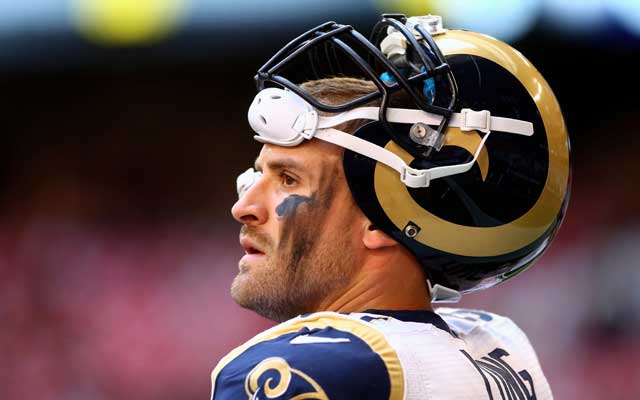 Chris Long has 6.5 sacks this season and now helped his team out financially. (USATSI)
NFL teams generally want to have a few hundred thousand dollars in cap space available this time of year, if not more. The Rams were down to just $17,000 in cap space the last few weeks, prior to restructuring star passer rusher Chris Long's deal, according to league sources.
The Rams moved $200,000 in Long's salary to 2014, creating $200,000 of space this season. It's rare for a team to be that close under the cap as an injury or two could put them in jeopardy of going over the cap, but this latest fiscal transaction, given how late in the season we are, likely precludes any sort of issues for the team.
For more on the Rams, you can read my story about how they may handle Sam Bradford's situation in the offseason.
For more news and notes from Jason La Canfora, tune into The NFL Today Sunday at noon ET on CBS.