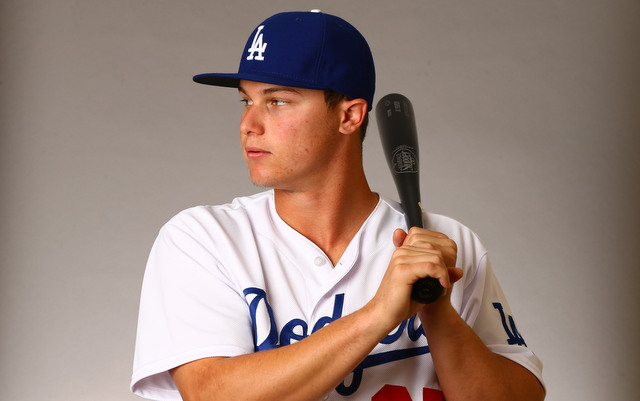 Joc Pederson is fourth member of the 30-30 club in the Pacific Coast League. (USATSI)
With his sixth inning steal of second base on Saturday night, Dodgers outfield prospect Joc Pederson became the first player in 80 years to join the 30-30 club in the Triple-A Pacific Coast League. He has 30 steals to go along with 32 home runs.
Before Pederson, the last PCL player to go 30-30 was Frank Demaree in 1934. Lefty O'Doul (1927) and Hall of Famer Tony Lazzeri (1925) are the only other 30-30 players in PCL history. Pederson is only the second 30-30 player in Dodgers' minor league history, joining Chin-Feng Chen in 1999.
Pederson, 22, came into Saturday's game hitting .301/.432/.586 in 114 games with Triple-A Albuquerque. It's worth noting the PCL and especially Albuquerque are very hitter friendly environments. Pederson is hitting .337/.486/.668 at home this year compared to .271/.383/.516 on the road.
Prior to the season, Baseball America ranked Pederson as the 34th best prospect in baseball. "With his patience, power, speed and athleticism, Pederson has the skills to contribute in all phases of the game as an above-average everyday player," wrote Baseball America in their 2014 Prospect Handbook.
(h/t True Blue LA)